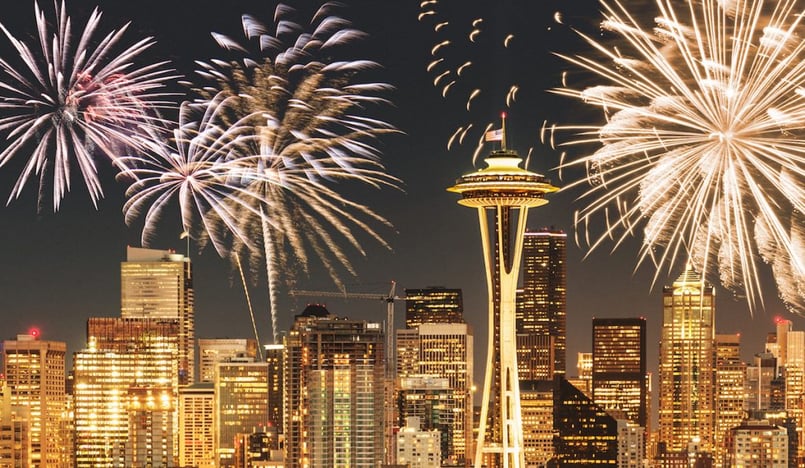 SMARTCAP RESEARCH- JANUARY 2020 NEWSLETTER
Puget Sound's Office Market Showed Stellar Growth in Fourth Quarter of 2019.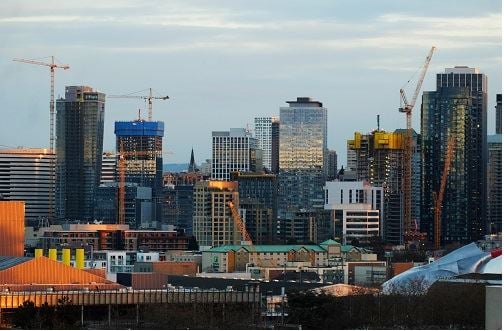 The Puget Sound region's office market had tremendous growth in the fourth quarter of 2019, with record property sales, construction activity, and space absorption. A total of 1.6 million SF of office space was absorbed in the region during the quarter, bringing the vacancy rate in the Puget Sound region to a record low of 7%. Amazon can be credited for the surge in Seattle, with Google and WeWork influencing the Eastside absorption. The Puget Sound saw $3.3 billion in volume transacted in 32 office properties New construction activity also grew, with a total of 6.9 million SF of office properties under construction in the Puget Sound region by the end of the fourth quarter. A bulk of that new construction is already preleased- 81% in Seattle and 87% on the Eastside- which is a great indication that there is plenty of demand for new office projects.
Eastside 2019 Year End Market Snapshot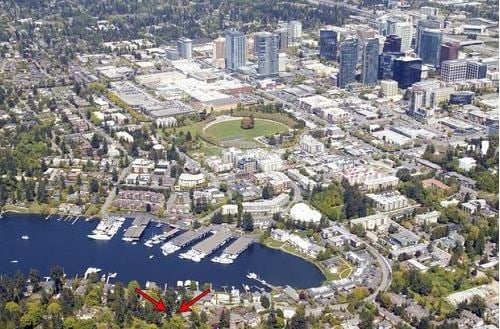 You may recognize the Washington Federal building as its small stature and 1960's-era style makes it stand out from all of the towering high-rises in downtown Bellevue. In early December 2019, the building was purchased by New York-based Clarion Partners for $53.5 million. The price works out to $1,202 per square foot; compare that to a high-rise development site across the street purchased in 2017 for $563 per square foot. The key difference is that Amazon recently leased two large office buildings across the street from the Washington Federal building, proving that Amazon's presence in Bellevue has made property in the city more desirable than ever.
Unprecedented Sales Fueled by Record Fundraising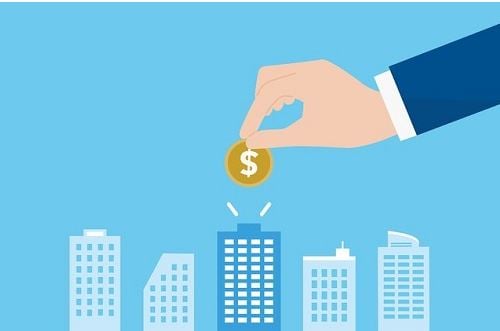 Private Equity Funds and REITs pulled in $272 billion in 2019, buying almost $164 billion in property. This begs the question, where did the other $108 billion go? Likely, it is sitting on the sidelines waiting for deployment. Institutional investors have nearly doubled their allocations into real estate over the past 20 years. As an asset class, commercial real estate offers built-in leverage for the owner as a majority of properties and funded with mortgage debt. As lending to the market has grown increasingly competitive, the terms for borrowers continue to become more favorable. Robert Calhoun, CoStar managing director and senior economist, notes "This makes commercial real estate look something like the Holy Grail for institutional investors, lower volatility with higher returns". 2020 is set to be another strong year for mega funds, with 10 vehicles in the market targeting $2.5 billion or more. After being net sellers of properties in 2018, public REITs returned to being net buyers in 2019, purchasing nearly $64 billion in properties, about $11 billion more than they sold. This reflects improved cost of capital and optimism about future returns in real estate.
TAGS: Musings