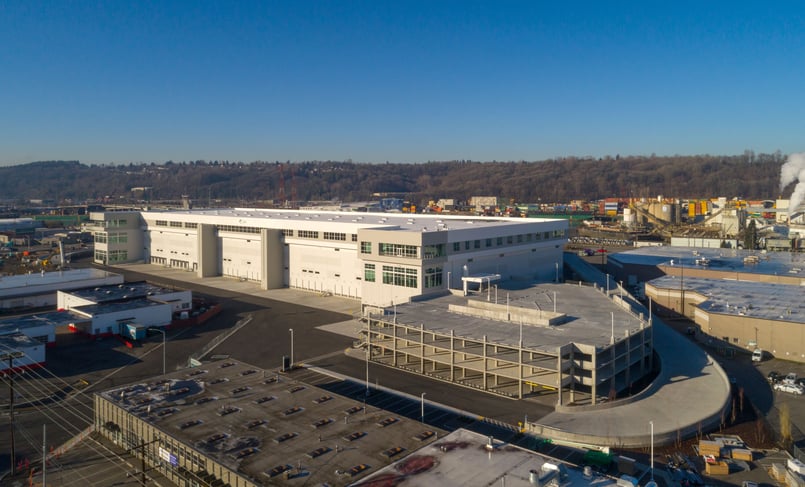 SMARTCAP RESEARCH- FEBRUARY 2021 NEWSLETTER
Lowe's Leases Space in "Pioneering Location"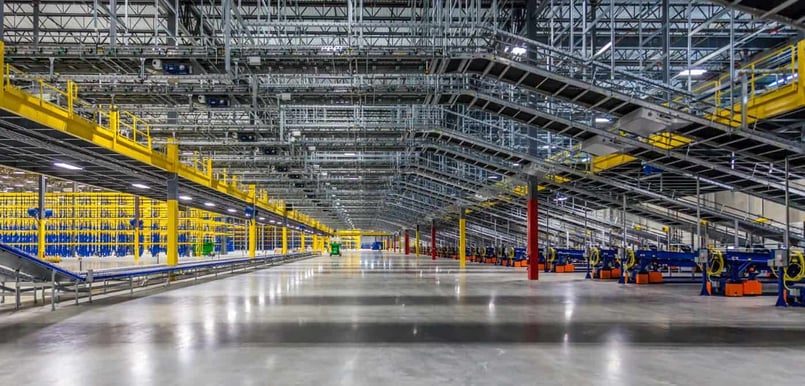 Earlier this month, Lowe's Home Improvement confirmed it will use a 1.2 million square foot distribution center that is currently under construction in Winlock, WA in Lewis County. Prior to this confirmation, there was much curiosity surrounding who would occupy this distribution center as it was the market's largest lease of 2020. The Puget Sound region's industrial market has been expanding south for decades but this location has many wondering which territory this facility would serve as it is located closer to Portland than Seattle. Kidder Matthews Vice President stated "Will it reach to California? How far north and northeast? This has bearing on what other companies will do in that area in the future." A Lowe's spokesperson says the building will serve as a bulk distribution center along with replenishing inventory at more than 60 stores across Washington, Oregon, Idaho, Montana, and Alaska.
Seattle Considered One of the Most Promising Markets of 2021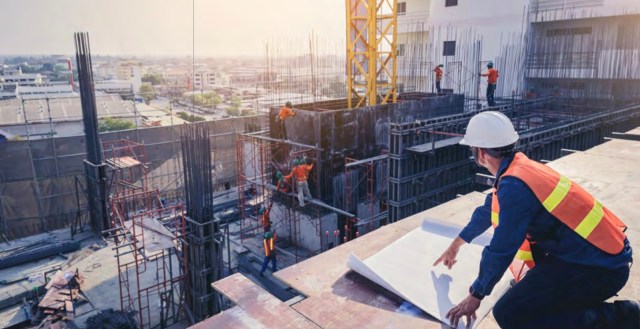 2020 saw a slowdown in construction and development but activity is picking up as a new economic cycle begins. Brokerage firm CBRE
evaluated
the most promising markets, and Seattle ranks number five in CBRE's overall development opportunity index. While building in Seattle can be costly, it has not deterred new projects from entering the pipeline. John R. Miller, senior managing director of CBRE, said this of Seattle: "Seattle's desirable lifestyle, highly educated workforce and continued job growth, particularly in the technology, e-commerce, and life sciences sectors, are driving employers to need more capacity for their products and employees. Even in the most downturn, developers continue to bet on these strong fundamentals and are finding above-average returns in our market as a result." Seattle also ranks within the top ten in the nation for past-cycle rent growth and within the top five markets for its strength of supply. While there was a bit of a slowdown in 2020, its industrial product remains desirable.
Port of Seattle to Expand Des Moines Creek Industrial Park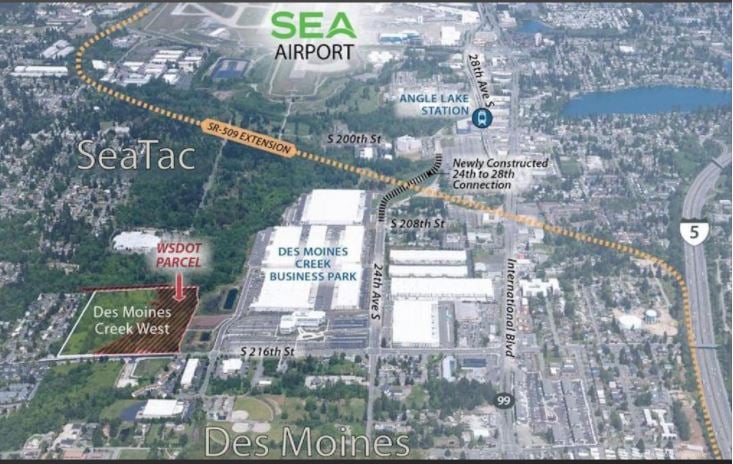 The Port of Seattle Commission has voted to double the size of an industrial park development site south of the Seattle-Tacoma International Airport with a $2.9MM acquisition of 14 acres from the Washington State Department of Transportation. This has been highly anticipated for more than two years by industrial real estate companies as it will open the door to development of the property next to Des Moines Creek Business Park. The 14-acre WSDOT parcel has now been combined with a port property to create the 28-acre Des Moines Creek West project. This property will support up to 300,000 square feet of light-industrial warehouse facilities with tenants that support the aviation and air cargo industries and will results in 600 jobs. The City of Des Moines officials consider the overall development to be the most important single economic development project in the city's history.
TAGS: Musings