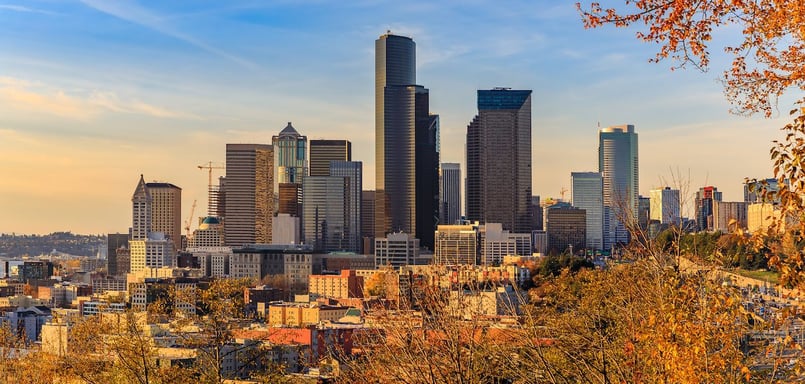 SMARTCAP RESEARCH – SEPTEMBER 2023 NEWSLETTER
Eastside's Industrial Revolution: North Creek Commerce Center Takes Shape

Panattoni Development, teaming up with PGIM Real Estate, has procured the North Creek Commerce Center located at 18712 Bothell Everett Highway. Set on a sprawling 29-acres, this Class A flex/industrial park development is underway and slated for completion by July 2024.

Noteworthy Points:

🔹 North Creek is the Eastside's biggest fresh industrial development.

🔹 The project comprises a three-building, 243,000 sq.ft. business park.

🔹 Features: 2.7 parking stalls per 1,000 sq.ft., 30-ft clear height, dedicated
130-ft truck court, heavy power facilities, and dock/grade loading.

🔹 Strategically located with direct access to Bothell Everett Highway and proximate to major roads such as I-5, I-405, and SR-9.
Commentary from Dominic Vinti, SMARTCAP's Senior Acquisitions Analyst:
The 243,000 foot development will only be the 4th new Class A facility in the Bothell/Woodinville/Maltby submarket since 2013 and the first since 2021. The lack of new developments in the area shows the scarcity of developable land in the submarket, and the high barriers to entry for new projects to move forward. The new facilities have high power capabilities which will be focusing on flex industrial, research and development, and manufacturing tenants. These tenant types are common on the Eastside, seeking proximity to their founder/parent companies, and their upstream/downstream partners. Some of the lager manufacturing tenants with close proximity to North Creek Commerce Park includes Boeing, Project Kuiper (Amazon), and SpaceX.
SMARTCAP's Expansive Influence in North Washington's Development Scene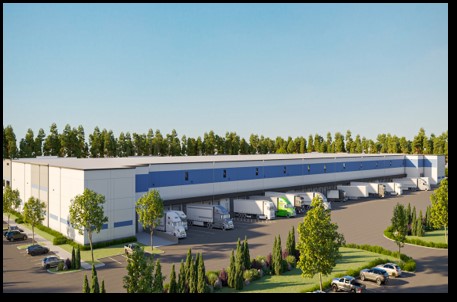 In the rapidly evolving landscape of the North End of Washington, SMARTCAP has firmly positioned itself as a major player in the region's industrial development. Boasting remarkable achievements at Arlington Air, their initiatives underscore an undeniable commitment to growth and excellence.

A quick glance at their accolades:

Arlington Air's Landmark Structures: Building A, completed in late 2021, spans about 152,600 sq.ft. and houses prominent tenants like Index Sensors & Controls. Building B, currently in its final stages, offers an additional 140,600 sq.ft., with 70,282 sq.ft. still up for occupancy.

Ongoing & Upcoming Endeavors: SMARTCAP is ambitiously eyeing a colossal project, Airport Air North, spread across a vast 50-acre land. This venture, set to be threefold the magnitude of their prior project, promises approximately 930,000 sq.ft. across five state-of-the-art buildings.

Historical Achievements: In a nod to their enduring legacy in the region, SMARTCAP had previously unveiled around 334,000 sq.ft. of industrial space across four distinct projects, further reinforcing their prowess.

To sum it up, with a grand total of 1,239,200 sq.ft. either developed or in the pipeline, SMARTCAP's transformative efforts are not just reshaping the physical terrains of North Washington but also amplifying its economic footprint.
Commentary from Brian Burmester, SMARTCAP's Director of Acquisitions
SMARTCAP is thrilled to be recognized for our significant contributions to the Arlington / Marysville industrial market. Since our first asset was delivered in 2019, this market continues to have good fundamentals. Over the last 5 years, our investment approach has remained steady, to develop speculative industrial properties with the flexibility to accommodate users as low as 8k square feet all the way up to a full building. This strategy, along with our building design, has allowed us to lease our buildings inline with proformas and achieve great results for our investors.
Boeing Resumes 737 Max Sales in China, Announces Dreamliner Deals & New Leadership on 50th Anniversary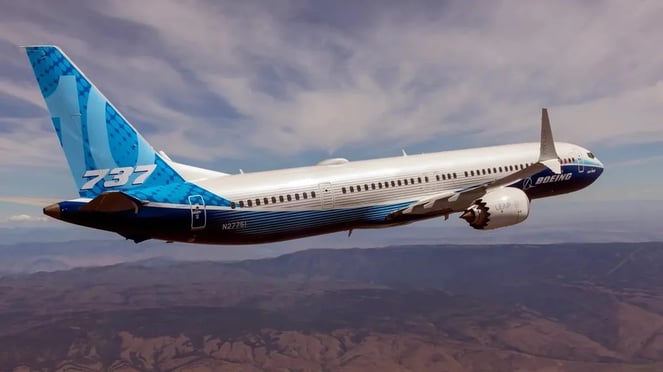 After a hiatus of four years, Boeing Co. (NYSE: BA) is restarting the sales of its Renton-made 737 Max to China. China Southern Airlines Co., the nation's leading carrier, is set to receive the inaugural 737 Max from Boeing. This comes after China's decision earlier this year to lift the flying restrictions that were imposed following two fatal Max crashes in 2019.

Furthermore, at the 2023 Paris Air Show, Boeing finalized an order with China Airlines for eight 787-9 Dreamliners. The airline also chose to convert six 787-9s to the 787-10 model, indicating a demand surge surpassing pre-pandemic levels. These 787s are expected to enhance China Airlines' global network while promoting its sustainability goals through a 20% reduction in fuel consumption and emissions.

In leadership news, Alvin Liu was appointed as the president of Boeing China, effective from Sept. 1. Liu, succeeding Sherry Carbary, will spearhead Boeing's growth and partnership strategies in China from his base in Beijing. Having overseen key relationships and outreach programs for Boeing in China, Liu expressed his enthusiasm for continuing the company's rich 50-year legacy in the country.

Today, as Boeing marks the 50th year of introducing its aircraft to China, the company continues to play a pivotal role in China's aviation landscape. Boeing's contributions to China exceed $1.5 billion annually, strengthening the economic partnership between the two entities.
Commentary from Spencer Esau, SMARTCAP's Acquisitions Manager:
China's decision to place a substantial order for Boeing's Max planes underscores China's renewed confidence in Boeing's aviation technology and injects a boost into the state's economy. The order not only helps secure jobs for thousands of skilled workers in Washington's aerospace industry but also stimulates the ancillary businesses and suppliers connected to Boeing's operations in the region.
While the primary production lines for the 737 Max have historically operated out of Renton, Boeing established a new 737 line out of their Everett plant this year. As market conditions have pushed industrial uses from King County into Snohomish County, young companies continue to pursue space in the orbit of Boeing's largest manufacturing center.
Strategic Acquisition: Lift Partners Adds M-3 Business Park to Portfolio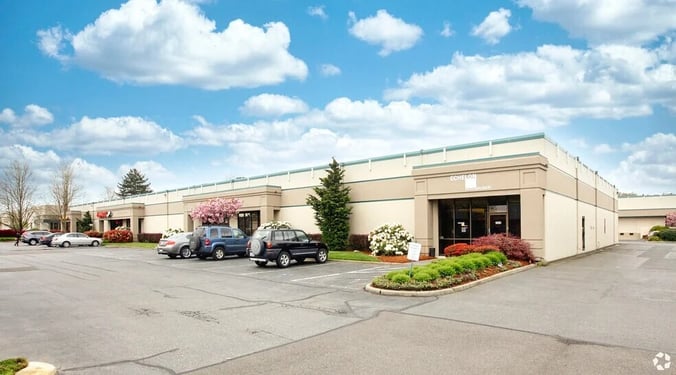 Lift Partners, a San Francisco-based real estate investment firm, has recently acquired a three-building warehouse complex in Tukwila for $30M ($228/sq ft). The property, M-3 Business Park, located at 1001 Andover Park E, spans 131,600 sq.ft. and houses tenants like CarNet, Mattress Depot, and BLUEROCK Tools, among others.

Key Details:

🔹 Property sold by JMS Family Trust.

🔹 Strategically situated near the I-5/I-405 junction on 7.2 acres.

🔹 Lift Partners boasts $1B in assets across the Seattle region, Bay Area, and Southern California.

Other noteworthy transactions in the Puget Sound region:

A warehouse in Kent sold for $15M ($193/sq ft) to an entity linked to Kyokuyo America, a marine product-focused food production company. The previous owner? An affiliate of American Foods Group.

Tukwila's industrial real estate scene continues to attract attention, reflecting investor confidence in the region!
Commentary from Dominic Vinti, SMARTCAP's Senior Acquisitions Analyst:
The sale of M-3 Business Park is the most recent trade of shallow bay flex industrial product in Seattle's industrial hotbed. Flex industrial is a niche offering within the industrial asset class with a wide-ranging tenant base from retail-focused tenants to small output logistics companies. Flex industrial product is becoming harder to find. Higher land prices and economies of scale to construct this product type have made it difficult for developers to deliver new flex product in the greater Puget Sound area. With other competing flex parks being demolished to make way for larger fulfillment centers, limited deliveries in recent years are creating a supply and demand imbalance. The shifting supply and demand fundamentals support strong and stable rent growth in the near future for the flex industrial product type.
Sound Transit Board Approves East Link Extension for 2024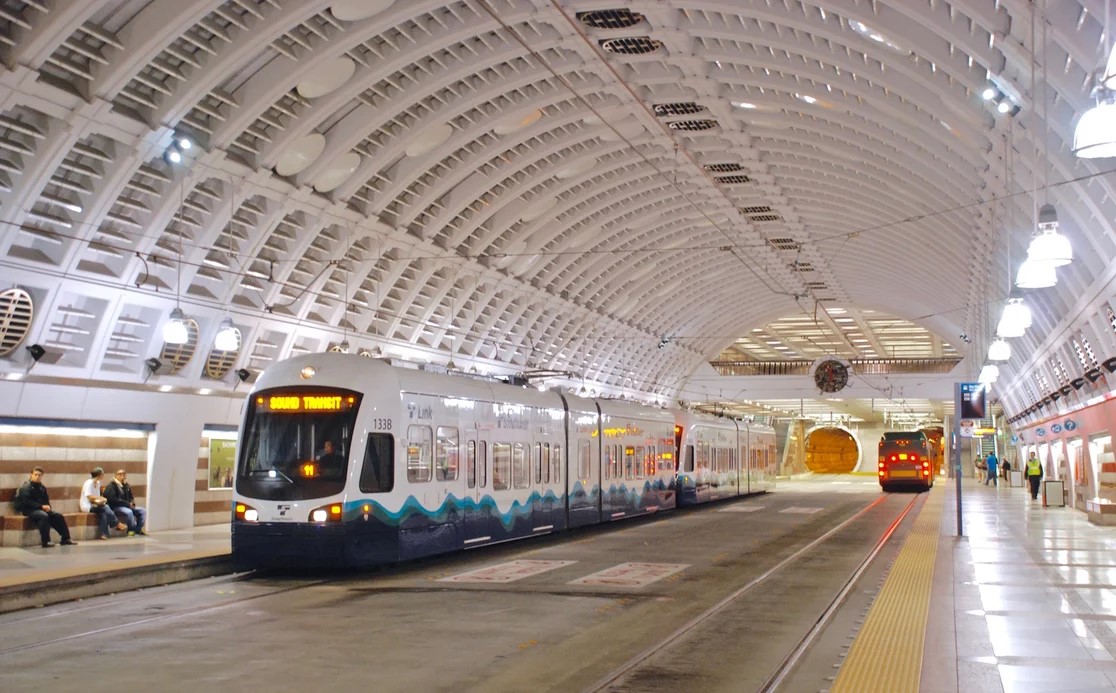 Sound Transit's board has unanimously approved a spring 2024 start date for the $3.7 billion East Link extension, currently in its eighth construction year. This initial opening will feature a starter line serving only the Eastside, running between South Bellevue and Redmond Technology stations. This eight-station segment will pass through downtown Bellevue, connecting key locations like Overlake Medical Center and Microsoft's headquarters. The service will operate two-car trains every 10 minutes for 16 hours daily, with the final service level set for approval in October.

The project, initially slated to begin this year, will extend 14 miles from Seattle to Redmond. However, full service, including westbound travel from South Bellevue to Seattle's Judkins Park Station, is anticipated for 2025 due to the replacement of concrete track supports on the Interstate 90 bridge.

Sound Transit CEO Julie Timm acknowledged the challenges faced to expedite the starter line's opening, part of the nation's largest mass transit expansion. Notable civic and business leaders, like Vulcan Real Estate's Ada Healey and Amazon's John Schoettler, lauded the decision.

King County Councilmember Claudia Balducci highlighted the importance of this transit opportunity for the Eastside community, emphasizing its transformative potential. Currently, test trains are running on the starter line to check power and signaling systems, with simulated service expected to commence early next year.
Commentary from Spencer Esau, SMARTCAP's Acquisitions Manager:
The quick adaptation and success in the political push for a starter line is noteworthy, especially coming from an organization not known for such agility. While the larger East Link Extension has been plagued by long delays and astronomical cost overruns, the starter line is a great result for the Eastside.
TAGS: Musings