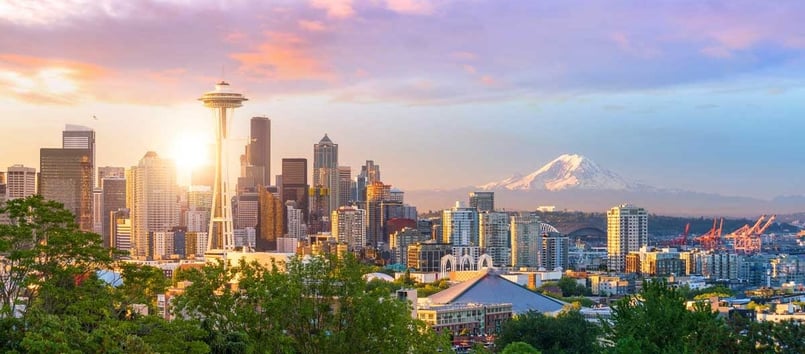 SMARTCAP RESEARCH – May 2023 NEWSLETTER
Oregon Tech Firm Relocates Headquarters to Downtown Bellevue, Embracing Urban Hub

Oregon tech firm Q5id has announced that, after moving around the Portland suburbs for years, they will be splitting their headquarters between Bellevue, WA and Austin, TX. CEO Michael Marcotte said in a statement," Austin and Bellevue are thriving enterprise class business/technology and infrastructure hubs. Both locations have thriving employment bases of the best engineering talent, locations of key business partners, tax-and business-friendly environments, and top quality of life." The Bellevue headquarters will be at Bellevue Place, 800 Bellevue Way NE, with a ribbon-cutting ceremony scheduled for May 22nd.
DC North Building A: Successful Tenant Improvement Project Completion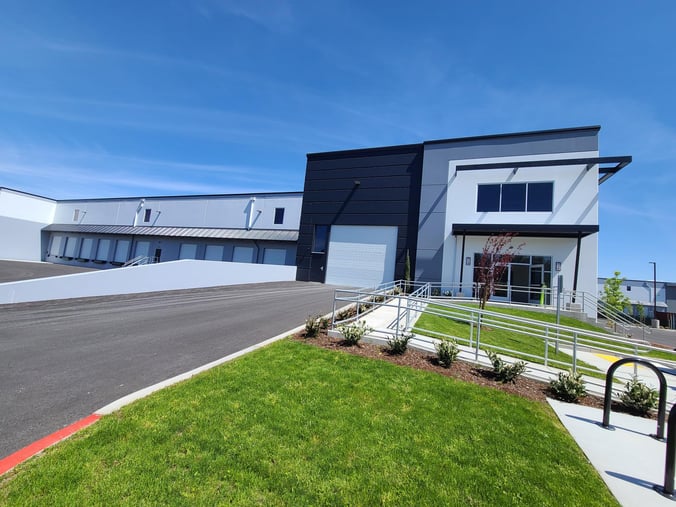 SMARTCAP is proud to share that we are nearing completion of the tenant improvement project for Temco Logistics at DC North A in Marysville, led by GC Pivotal Construction.

Throughout this project, we successfully collaborated with both our tenant and the GC to meet milestones on time and within budget and we are thrilled to share that we have successfully cleared all necessary inspections. From the meticulous evaluation of the fire sprinkler system to the comprehensive assessment of the HVAC system's equilibrium, every aspect has been thoroughly inspected and approved.

The collaboration with Temco Logistics and Pivotal Construction on this tenant improvement project has been truly exceptional. Working together, we have achieved incredible results! Welcome home, Temco!
Amazon Reunites Workforce: Employees Return to Office After 3 Years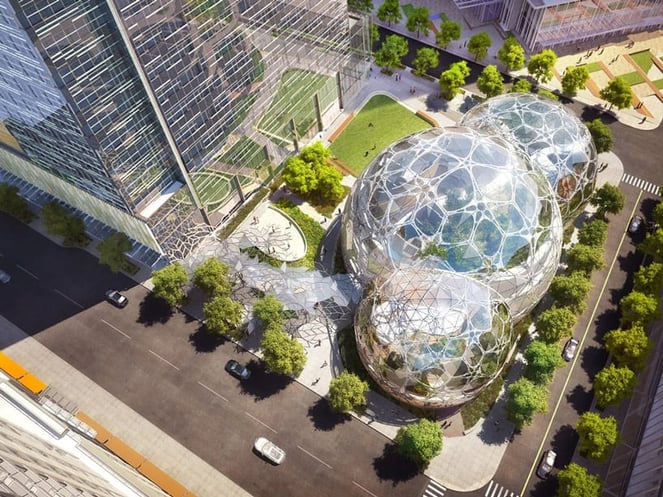 In early May, Amazon welcomed employees back to the office for the first official in-person work day in more than three years! Seventh Ave was lined with cars waiting to get into the parking garage while buses navigated the traffic on Mercer Street, plus, boxes of bananas were seen outside the company's Day 1 building, ready to fill the community banana stand outside of the famous Spheres.

It is unlikely that all of Amazon's 55,000 Seattle-based employees will return at the same time, as some offices won't be ready until late May. Despite that, the company is working to restore its in-person work culture which Seattle business leaders are hoping will boost the downtown economy.

Amazon joins Redfin and DocuSign in implementing return-to-office policies. Microsoft adopted a hybrid work policy that stipulates either onsite work only, up to 50% work from home, or up to 100% work from home, depending on the job.
Investor Interest Remains High as Arlington Building Sale Signals Strong Appeal in the Region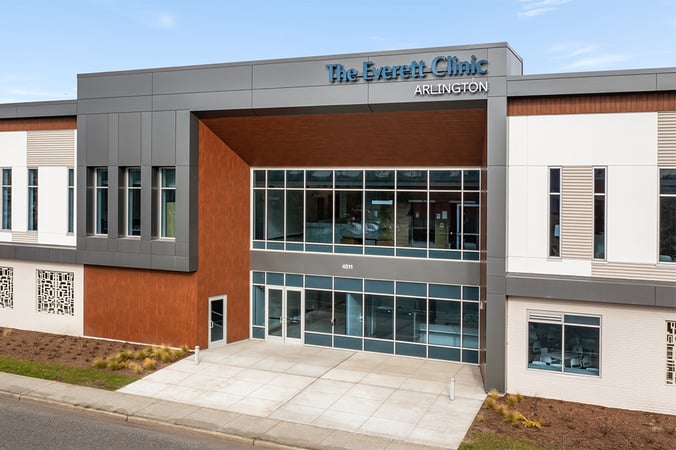 A medical clinic in Arlington, WA recently traded hands, a sign that investors are keeping their eye on Snohomish County. The Everett Clinic was sold for $32.5 million, or approximately $475 PSF. The 68,424 SF clinic is in close proximity to the Arlington Municipal Airport, as well as an Amazon fulfillment center. This is the second medical office building that has traded hands in the North end in 2023, with the VA Puget Sound Health Care System Everett Clinic acquired by North Carolina-based HC Government Realty Trust for $15.5 million, or approximately $553 PSF.
TAGS: Musings