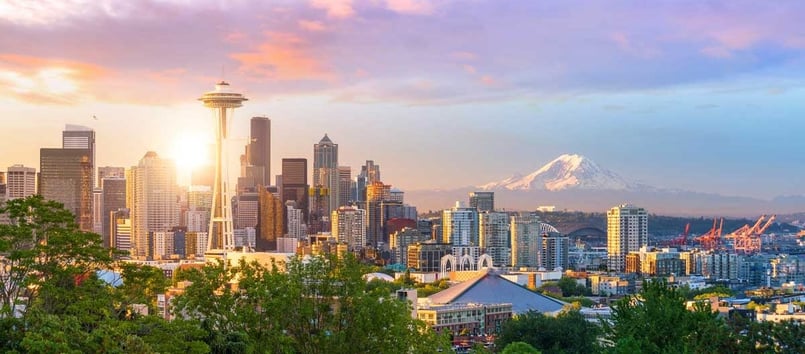 SMARTCAP RESEARCH – March 2023 NEWSLETTER
Space Station Startup Gravitics Gets a Stellar New Workspace

Leo Tolstoy said "Spring is the time for plans and projects" and while we're just getting into spring, the sun is shining in Marysville and plans and projects are abundant!

You may remember our DC North A tenant, Gravitics, from the video we shared earlier this year of the concrete wall drop. Now that they have the perfect door installed, it's time to get their space perfected! We are working with general contractor Pivotal Construction on this tenant improvement project and they've checked some major items off their list. Framing and drywall are substantially completed, fire inspections done, and their exterior sign installed.

This week, the focus is on completing roofing and drywall, with paint to follow!
Gravitics, a space station startup, has raised $20 million to design its flagship space station module, the StarMax. The module is designed to contain up to 400 cubic meters of habitable space and is accepting pre-orders now for delivery in 2026.
NATO, Among Others, in Talks to Order Renton-Made Boeing Aircraft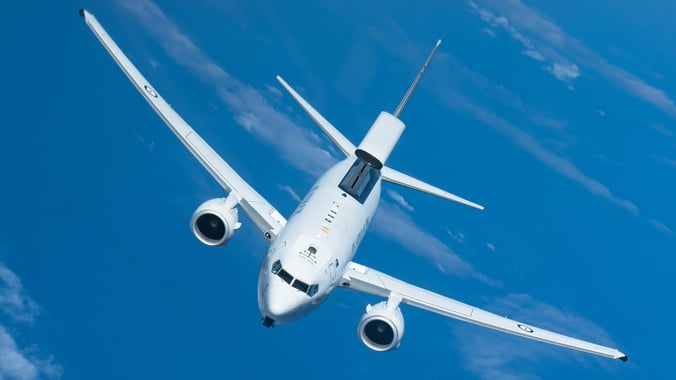 With NATO announcing its decision to retire Boeing's E-3 Sentry aircraft over the next decade, more work could be coming to the Puget Sound as the aerospace giant's E-7 Wedgetail is in talks to replace it. Boeing submitted the aircraft in response to an RFI from NATO, stating that "NATO allies and partners have already seen E-7 as a proven mission-critical asset across the globe." The E-7, made in Renton, is based on the 737 airframe and has received orders from the Royal Australian Air Force, Turkey, South Korea, and the United Kingdom.
Amazon's Bellevue Workforce Hits 10,000, Solidifying City as Tech Hub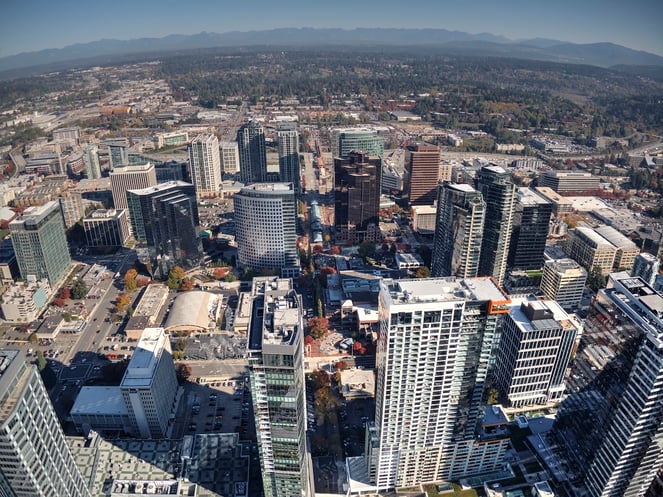 Amazon has unofficially become Bellevue's largest employer with the tech giant being the first company to reach 10,000 Bellevue employees (the city's last official Amazon headcount was done in 2021 and found there to be 7,500 employees at the time). With this news comes the announcement that Amazon will occupy two more towers in downtown Bellevue by the end of 2023. They will move into the lower 19 floors of the 42-story, 970,000 SF 555 Tower, and into a 1MM SF tower in the three-building West Main development. Both developments will be open in the fourth quarter amid uncertainty surrounding the Eastside office market.
Saudi Arabia Invests in Aviation Infrastructure with Order of Boeing Dreamliner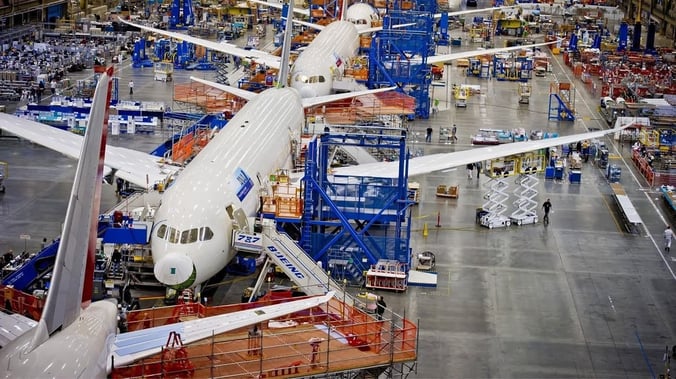 More orders are coming in from across the world for Boeing's 787 Dreamliner. Most recently, air carrier Riyadh Air ordered more than three dozen Dreamliners. Saudi Arabia is working to build out its aviation infrastructure and Boeing has received up to 121 Dreamliner orders from the country, including thirty-nine 787-9 and 787-10 jets, plus options for ten more Dreamliners. Rework on 100 jets produced in 2021 and 2022 is taking place on the Everett line, and nearly 100 Puget Sound manufacturers contribute parts to the jet.
TAGS: Musings