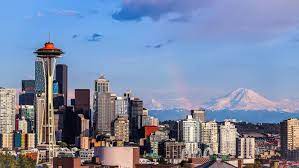 SMARTCAP RESEARCH – JULY 2023 NEWSLETTER
Logistics Startup Sets Sights on Bellevue

Flexport, a logistics startup, is expanding in Bellevue, Washington, and taking over three floors in the Skyline Tower. The company recently leased over 55,000 square feet of office space in the tower which was previously occupied by Amazon. Flexport has been operating out of a partial floor in another building since 2021 and is now relocating to Skyline Tower. It is also trying to sublease its current 10,000 square feet of space. The company has been hiring aggressively in the Seattle area, with approximately 175 open job roles as of March. The company has not disclosed its exact headcount in the region, but it has over 350 employees in the greater Seattle area according to LinkedIn. While tech leasing activity has been slow, with major tenants shedding space, there have been some lease renewals including Lyft and T-Mobile in the Seattle area.
Seattle-Tacoma-Bellevue Metro Area: Top Choice for Launching Your Career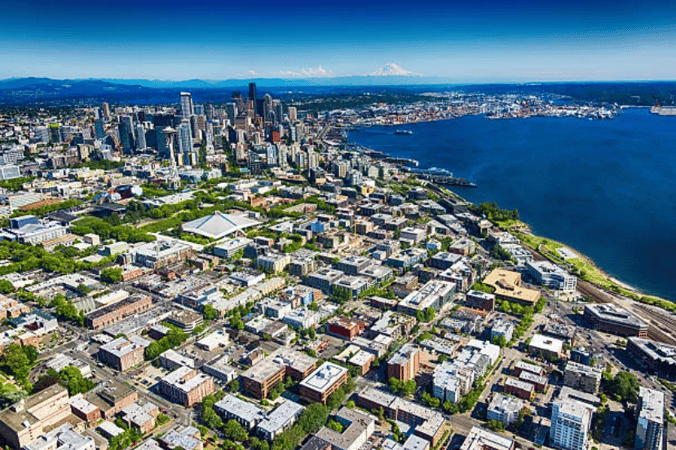 A recent study by Bankrate has ranked the Seattle-Tacoma-Bellevue metro area as one of the best places to start a career, making it a promising destination for job seekers. Among the 50 largest metro areas in the country, the Seattle metro area secured the second position in the study, highlighting its favorable conditions for launching a career.
The analysis considered various factors, including job growth prospects, GDP per capita, work, flexibility, quality of life, and affordability. Despite a relatively high cost of living, the Seattle metro area ranked first in the country for employment opportunities and fourth for quality of life.
The study reflects the changing demands and priorities of younger generations entering the workforce. The COVID-19 pandemic has solidified the importance of flexible work arrangements, with young workers now seeking work-life balance, remote work options, and higher pay as they transition into the professional world.
In terms of wages, the average weekly wage in the Seattle metro area is 41% higher than the national average, demonstrating the potential for higher earnings. According to the U.S. Bureau of Labor Statistics, the average annual wage in Washington state grew by 2% in 2022 to reach $84,167.
Despite a tight labor market due to low unemployment rates, the Seattle metro area continues to offer abundant job opportunities. Between April 2022 and April 2023, over 71,400 jobs were added to the area, with notable growth in the education and health services, and leisure and hospitality industries.
While Austin, Texas secured the top spot in the Bankrate study, Seattle's strong rankings and its proximity to the cities of Bellevue and Tacoma make it an attractive choice for those looking to kickstart their careers. The study underscores the potential and advantages that Seattle and Bellevue offer in terms of employment prospects, quality of life, and economic growth.
Lacey Industrial Campus Achieves $184 PSF Sale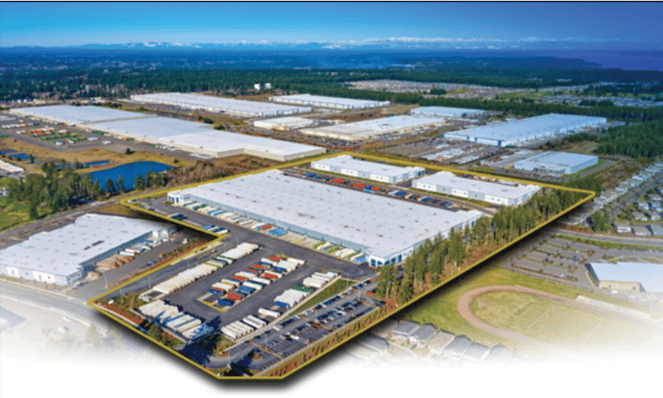 Real estate company Dermody Properties recently acquired an industrial campus in Lacey, Washington for $132 million. The campus, formerly known as Bridge Point Lacey Logistics Park, has been renamed Lacey I-5 Logistics Center. It spans 717,000 square feet and consists of three buildings which were developed by Bridge Industrial and completed in 2019 and 2020. The purchase price equates to approximately $184 per square foot.

Lacey I-5 Logistics Center is fully leased and includes tenants such as Amazon and Mud Bay pet supplies. The largest building is leased by Amazon. Dermody Properties sees the acquisition as a strategic investment in the Pacific Northwest, given the scarcity of available land in the Puget Sound Industrial market. The company highlights the property's appealing features, including ample trailer and auto parking and multiple electric vehicle charging truck stall locations. Dermody Properties also owns LogistiCenter at Pacific Gateway in Kent, which was recently completed and was 36% leased as of the first quarter of 2023.
Premiere Staffing Company Secures Downtown Seattle Location for Expanding Operations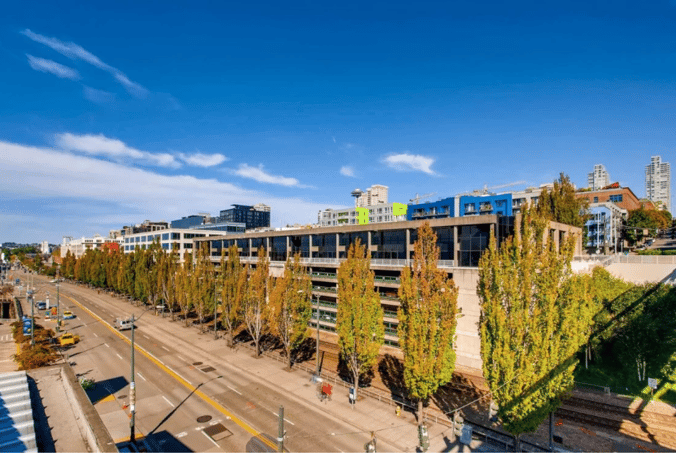 Insight Global, a premier staffing and managed services company, has signed a lease agreement with 2323 Elliott, a Class A office building located in Seattle's downtown Belltown neighborhood. This decision by Insight Global to expand its largest west coast sales office and operations in Seattle highlights the growing appeal of the city's waterfront district and its efforts to attract top-tier companies.
The waterfront area of Downtown Seattle has undergone significant investment and transformation making it an attractive destination for businesses, retailers, and travelers. The 2323 Elliott building, formerly the Art Institute, offers breathtaking water views, spacious floor plates, and a state-of-the-art parking deck with 1,600 spaces.

Insight Global's long-term lease for their Seattle office will occupy an impressive 74,722 rentable square feet within the Class A office building. This expansion demonstrates their commitment to establishing a strong presence in Seattle, in addition to their headquarters in Atlanta.

Overall, Insight Global's lease agreement with 2323 Elliott is excellent news for Seattle's downtown waterfront office market, showcasing the district's appeal and the city's success in attracting high-quality companies.
TAGS: Musings