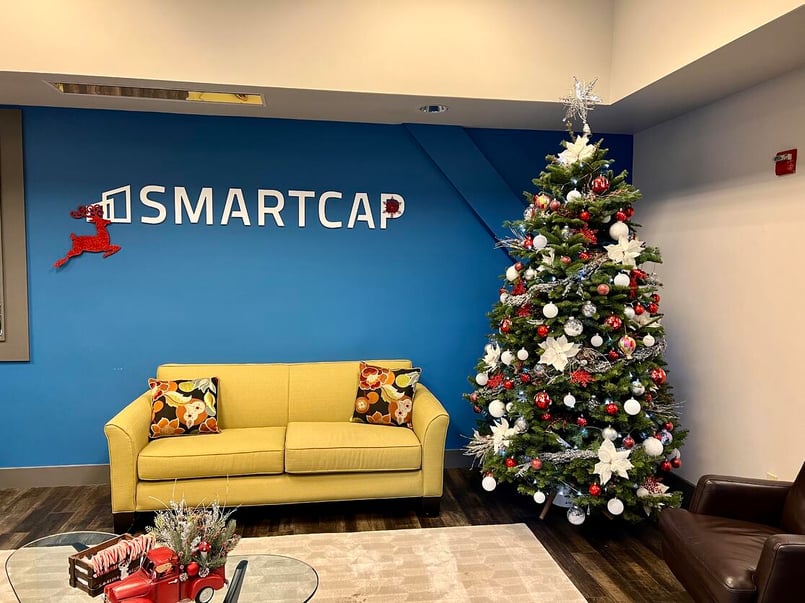 SMARTCAP RESEARCH- DECEMBER 2021 NEWSLETTER
Thank You From SMARTCAP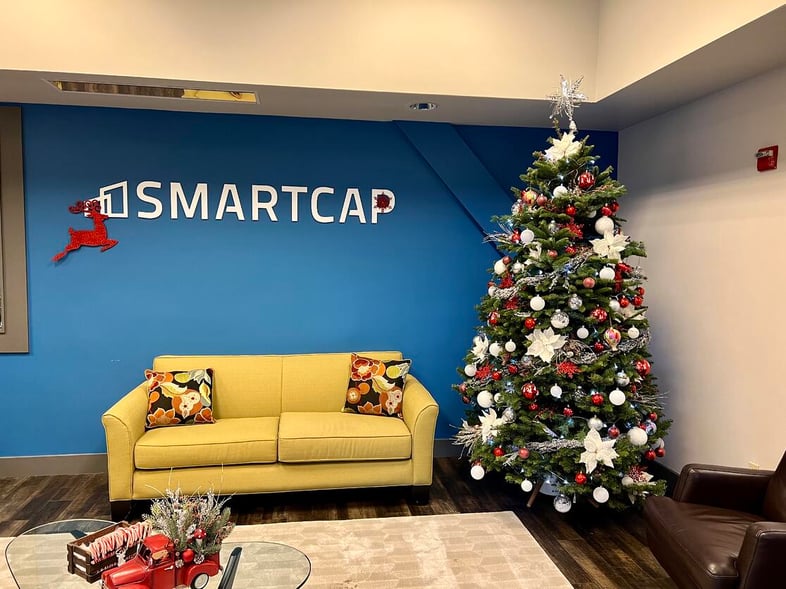 SMARTCAP is so grateful for our network of investors, and those who have been following our success over the last twelve years. 2021 was a record year for our company with so many firsts. We are growing quickly and welcomed four new hires this year, broke ground on DC North A & B for 300k SF of Class A industrial, and have our first deal with an institutional partner, among so many other achievements.
SMARTCAP's investors are our life blood and without your support, we would not be where we are today. We are celebrating the successes of 2021 with you and are looking forward to an incredible 2022!
Happy holidays from everyone at SMARTCAP!
SMARTCAP Arlington Air Industrial Park Building A is 100% Leased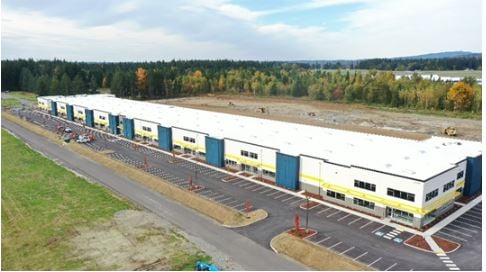 SMARTCAP is proud to announce that Arlington Air Industrial Park Building A is 100% leased! Continental Toys leased the remaining 14,967 SF of Building A, making the building fully occupied. Our development team worked closely with Mason Cogle, Richard Peterson, and Chris Peterson of Lee & Associates, who represented both the tenant and the landlord. Building A was 89% leased at the end of November, and our team did an excellent job securing a wonderful tenant to bring this building to 100% leased in such a short amount of time.
Welcome to the neighborhood, Continental Toys!
SMARTCAP Industrial Value Fund 3 Pipeline Update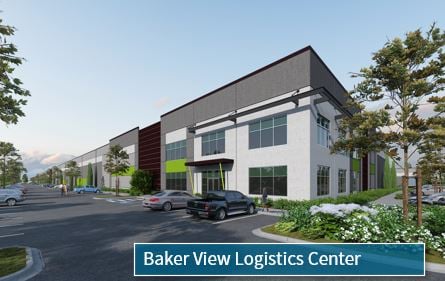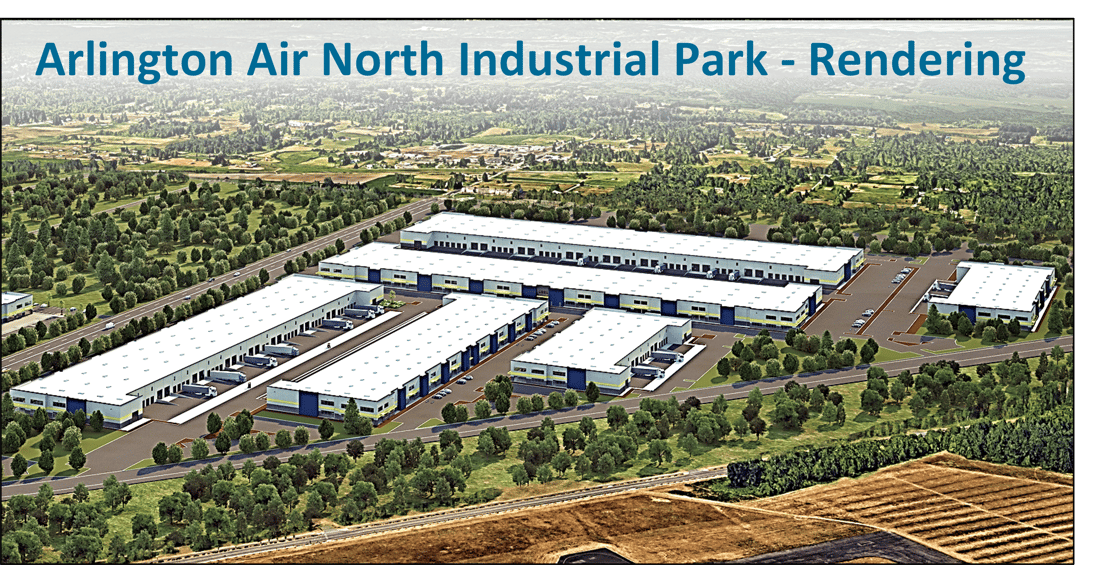 Baker View Distribution Center: SMARTCAP is set to close on the land acquisition for the Baker View development project. Over the last month, SMARTCAP has finalized the boundary line adjustments with the City of Everett and has come to terms with both the access and utility easements. These were the final hurdles to work through as all three were conditions to close. We are already out to bid with several of the Pacific Northwest's best GCs and are currently on track for a Spring 2022 construction start!


Arlington Air North Industrial Park: SMARTCAP has successfully been negotiating a Memorandum of Understanding (MOU) with the City of Arlington for the past several months. The culmination of these efforts comes to a head on Tuesday, December 14th as SMARTCAP will be making a final presentation to the City of Arlington. The presentation will include a final proposed site plan, business plan, economic impacts, and final discussion points. We are hopeful that we will get final sign off from the City of Arlington before the end of the year.


Industrial Real Estate Shows No Sign of Slowing Down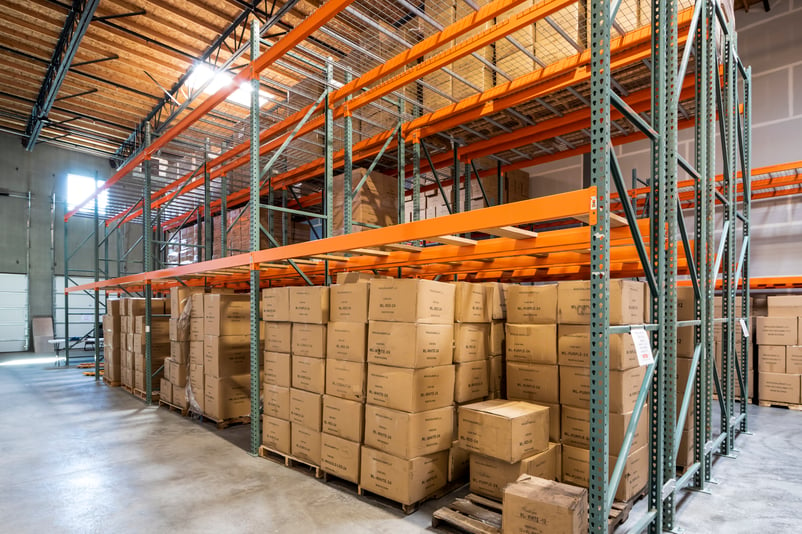 "2021 was the best year ever for industrial real estate" says CBRE senior director, James Breeze, and SMARTCAP, Inc. would agree with this! According to a study by Cushman & Wakefield, it isn't slowing down any time soon. Cushman looked two years into the future and predicted that industrial absorption will be 855 million square feet from the start of 2022 to the end of 2023. Cushman is also predicting new industrial deliveries will reach 932 million square feet by the end of 2023.

Third-party logistics, or 3PL, have dominated industrial deal activity in 2021 and will likely grow in 2022 as costs continue to rise and finding space and labor becomes more challenging. E-commerce shows no sign of slowing down, as online sales rose to 21.6% Q2 of 2020, compared to 16.2% Q1 of 2020. In the third quarter of 2021, online sales remain around 20%.
TAGS: Musings